Southport Remedial Massage Therapists
Phil Cole, Remedial Massage Therapist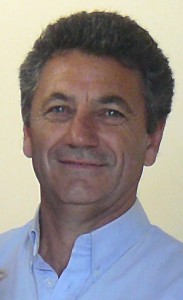 My involvement with massage first began as a sportsperson when I began receiving treatment.
In time, I decided to assist my children in their sporting endeavours and took up training as a Remedial Massage Therapist and completed my degree in 2008. During this period I was working full time in the motor industry.
I was a therapist for North End / Somerset Swim Club where I was treating Australian Olympians, National and State team athletes as well as visiting Chinese Olympians. I was working with a number of local Athletic club members, who were National and State team athletes.
To completely fill my weekends I was seconded to treat a number of road cyclists competing in a variety of distances and events throughout the year.
After 30 years in the automotive industry I decided to follow a different pathway and my career in fulltime massage commenced.
When I first joined the workforce, my interpersonal skills were a high priority and great asset to me and this skill set has provided me with a smooth transition in the world of health care which has more of a demand for personal care and attention.
With my training and ongoing education it is a pleasure to offer my services as part of the Gold Coast Chiropractic Centre team and look forward to assisting you meet your optimum health goals. Call us today for an appointment!

---
Massage Therapy | (07) 5532 2755