Tech Neck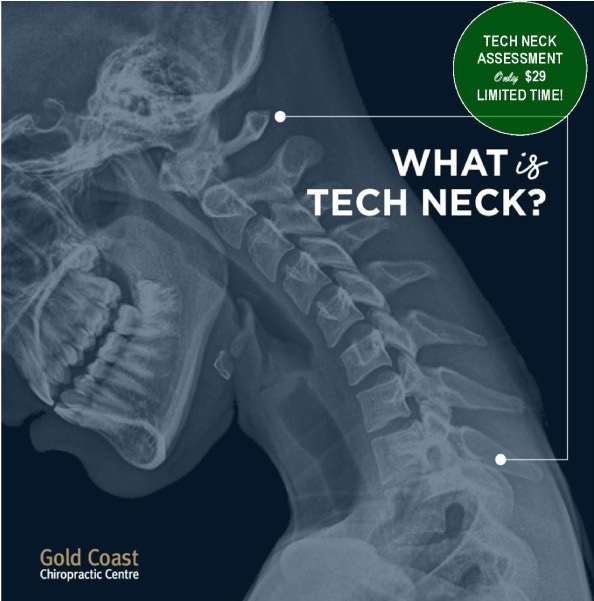 Tech Neck is a repetitive stress injury—caused by hunching of the shoulders and straining theneck looking down at a
handheld device, such as a smartphone, tablet or laptop computer—resulting in headaches, neck, shoulder and back pain.
We are here to help more people with this 21st century condition, particularly teenagers, young adults and office workers!
Be proactive, choose chiropractic!
---
Tech Neck | (07) 5532 2755